Post & Panel Signs
View Sign Gallery
A versatile and cost-effective option, post and panel signs are becoming a popular choice for promoting your brand and business to new and established customers. Your company will be sure to get attention with custom panel signs, especially when they're made by a reputable sign company like Irving Signs & Wraps.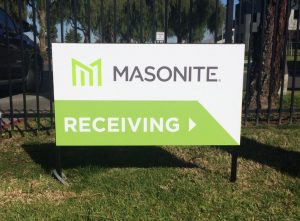 Specializing in post and panel signs, our priority is to supply attractive signage products that support your business marketing goals. The signs that we develop are designed with your needs in mind and are locally crafted according to your preferred materials, shape, and size. Attract new customers and boost brand exposure with high-visibility post and panel signs!
As your full-service post and panel sign system providers, we can repair or replace damaged sign panels on existing signs. When you are looking for a reliable signage partner, Irving Signs & Wraps is your go-to local signage provider.
Call Irving Signs & Wraps today at (972) 325-0922 for your Free Consultation!
Effective Wayfinding and Directional Signs
Helpful wayfinding signs and directories assist visitors by clearly showing the way. Post and panel signs are the right solution for supporting a smooth flow of traffic throughout your facilities.
Built to be highly visible, post and panel signs are quickly becoming one of the most popular ways to assist your customers and guests with facility navigation. As your local sign and graphics consultants, we already know the fundamentals of effective wayfinding design. Our custom post and panel signs are built using your unique branding elements and dynamic shapes and sizes to build you beneficial wayfinding signs and graphics. You can count on us to point new customers right in your direction.
Signs That Showcase Your Brand
Reassure potential customers and guests that they have located the right place. A lot more affordable than a large monument sign but offering the same overall look, post and panel signs are an excellent choice for helping your business stand out.
With many options regarding their location, type, material, size, shape, and color, post and panel signs entice new customers and speak to your brand concurrently. Irving Signs & Wraps understands that effective business signage must be cohesive with your branding to effectively convey your brand message. We provide many options for post and panel signage, including carved or sandblasted wood signs, PVC, aluminum and curved metal panels, lighted message boards, and many other options.
We understand that architectural signs are most often permanent elements, which is why we focus on delivering signage that is attractive, functional, and durable, making our services the perfect choice for your outdoor post and panel sign needs.
Low-Cost Outdoor Signs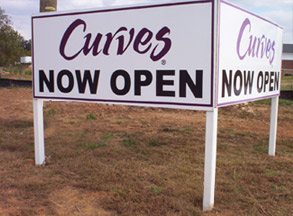 Looking for a short term outdoor signage solution? Post and panel signs may provide a durable option for your business goals. Irving Signs & Wraps provides an array of cost-effective possibilities including PVC signage with custom printed vinyl graphics. These elements are typically less expensive than aluminum or metal sign panels, but they are still incredibly effective and can withstand exposure to the elements significantly better than standard wood post signs.
Post and panel signs are a common favorite for real estate promotion, special events, construction site identification, and for other purposes where signs are regularly changed, updated, or replaced.
Full-Service Sign Company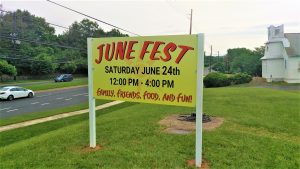 Irving Signs & Wraps focuses on delivering the correct solutions for your business signage desires. Our custom signage services are tailored to your ideal location, market, timeline, and budget.
With an expert team of signs and graphics professionals, Irving Signs & Wraps is ready to walk with you through the entire process. From initial concept to custom design, fabrication, positioning, and professional installation, we handle every aspect of your sign and graphics project. When you want signage that is done correctly and delivered on time, go with Irving Signs & Wraps.
Free Post and Panel Signs Consultation
Draw attention to your business with brand-focused, highly visible signs and graphics like customized post and panel signs by Irving Signs & Wraps! Managing every single detail of your project, we develop branded and promotional sign and graphic elements that assist with supporting your organizational objectives.
Call Irving Signs & Wraps today at (972) 325-0922 for your Free Consultation with a Post and Panel Signs Expert!